First Varian Truebeam starts operation at the Bank of Cyprus Oncology Centre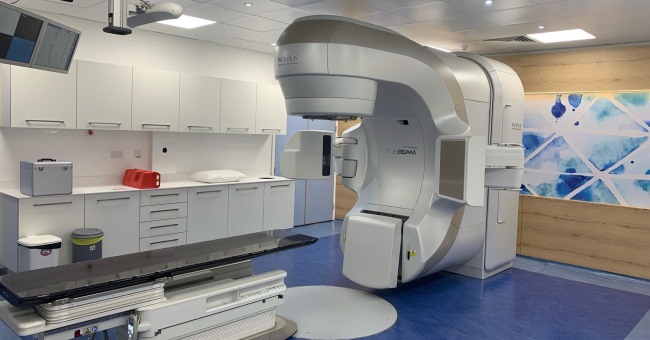 Posted at: 22 May 19
On Tuesday, 21 May the first Varian Truebeam linear accelerator started operations at the Bank of Cyprus Oncology Centre in Nicosia, Cyprus.
The Varian TrueBeam treats cancer anywhere in the body, including lung, breast, prostate and head and neck cancer. TrueBeam offers clinicians intelligent tools for a wide spectrum of advanced treatment modalities including intensity modulated radiation therapy (IMRT), stereotactic body radiotherapy (SBRT), and RapidArc® radiotherapy, a form of volumetric modulated arc therapy (VMAT).
New capabilities for TrueBeam feature improved soft-tissue visualization via iterative Cone-Beam CT (iCBCT), and enhancements to intrafraction motion management techniques—giving clinicians the confidence to know treatments are delivered exactly as planned.
The TrueBeam system channels innovative, intelligent, and intuitive thinking to provide technology built with the customer in mind. And through its automated workflow, TrueBeam is engineered to help clinicians navigate high-precision, high-accuracy cancer care with ease and confidence. With its adaptable infrastructure and exciting new technological capabilities, TrueBeam is a secure, long-term investment that will continue to position clinics at the forefront in the fight against cancer—today, and well into the future.
Attikouris Medical represents Varian in Cyprus. We are honoured to support the work of the Bank of Cyprus Oncology Centre. Two additional systems will be arriving in Cyprus soon.
For further information, please contact:
Kyriakos Frangou
Attikouris Medical
Tel. 357-25-727-080
Email: kyriakos.frangou@attikouris.com