Nanor immobilisation masks by Orfit now available in Cyprus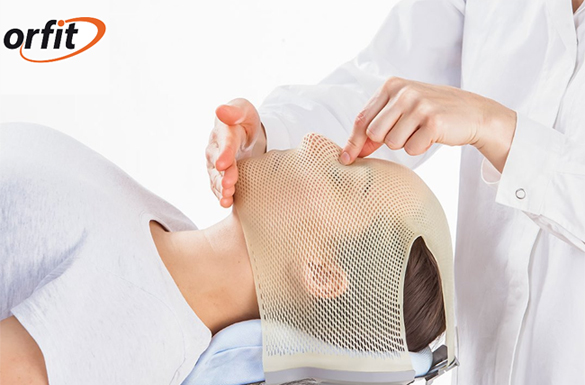 Posted at: 21 Oct 19
Attikouris Medical is pleased to announce the launch of the new Nanor immobilisation masks for radiology.
Nanor immobilisation masks are made with advanced technology for strong masks with a soft touch. By using the Nanor masks, doctors in Cyprus are guaranteed the most innovative solution for radiation oncology treatments.
The Nanor immobilisation masks are made of thermoplastic material with a thickness of only 1.66 mm. The thermoplastic material is made of one nanometre thin particles that form an ultra-rigid structure and create strong masks. This allows for excellent stability of the treatment area with high precision and enhanced comfort for the patient.
The unique thermoplastic material allows the mask to fit around the patient's face like a surgical glove. In addition, the nanoparticles form a controlled network that reduces shrinkage of the mask after cooling. This makes sure that patients that experience swelling due to medication are not irritated by the mask.
This is a highly effective and ergonomic tool for doctors and clinics in Cyprus. The mask's mouldable thermoplastic material ensures that the doctor can conduct radiology oncology treatments at a consistent level, while the patient benefits from a customised fit and additional comfort.
Orfit develops and produces the most precise and reliable thermoplastic materials for medical devices that improve patient treatment around the world. It provides immobilisation systems for cancer patients in radiation oncology, orthotic fabrication materials for patients in physical rehabilitation and prosthetic socket materials for amputee patients.
Attikouris Medical represents Orfit and other advanced medical technology equipment suppliers in Cyprus. Please contact us for a confidential discussion of your medical technology requirements.
For further information, please contact:
Kyriakos Frangou
Attikouris Medical
Tel. 357-25-727-080
Email: kyriakos.frangou@attikouris.com