Potential Cure for Essential Tremor advanced by Insightec in the UK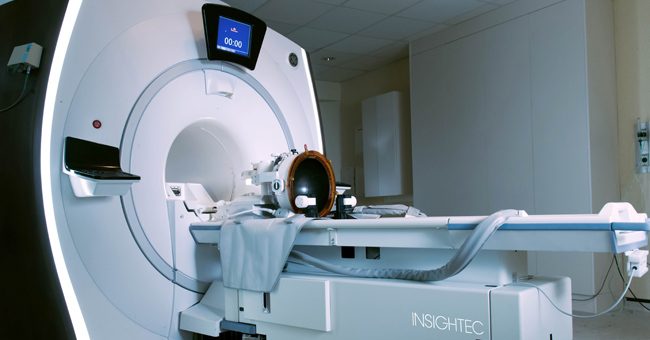 Posted at: 08 Aug 18
Attikouris Medical, a leading healthcare and wellness equipment provide in Cyprus, is pleased to announce that Insightec has received positive guidance for unilateral MRI-guided focused ultrasound thalamotomy for treatment-resistant essential tremor (ET) by the The UK National Institute for Health and Care Excellence (NICE).
Essential Tremor (ET) is a condition that affects more than one million people in the UK and impacts their ability to perform everyday tasks due to uncontrollable shaking of their hands.
Insightec is a global medical technology innovator of incisionless surgery, represented by Attikouris Medical in Cyprus.
To date, 16 patients with ET have been treated at St. Mary's by an expert, multidisciplinary team including Professor Wladyslaw Gedroyc, Consultant Radiologist, Dr. Peter Bain, Consultant Neurologist and Professor Dipankar Nandi, Consultant Neurosurgeon. The Trust Imperial College Healthcare NHS Trust is the first and only site in the UK with the Exablate Neuro™ technology to treat essential tremor.
During the treatment, ultrasound waves pass safely through the skull to ablate a tiny spot in the brain considered to be responsible for the tremor. The result is often an immediate improvement of the tremor in the treated hand. Due to the incisionless nature of focused ultrasound, there is no risk of infection and patients recover quickly.
"Essential tremor patients treated at St Mary's have experienced very substantial improvement in the severity of their tremor as well as their quality of life," commented Professor Dipankar Nandi, Consultant Neurosurgeon and Head of Department, St Mary's Hospital, Imperial College Healthcare NHS Trust. "In addition, the safety profile is favorable with minor, often temporary side effects experienced by this group."
"The positive NICE guidance adds to the growing body of positive health technology determinations for incisionless brain surgery using INSIGHTEC's Exablate Neuro," said Maurice R. Ferré, MD, Chief Executive Officer and Chairman of the Board of INSIGHTEC. "This is a critical step toward increased patient access to our technology around the globe."
About Insightec
INSIGHTEC is a global medical technology innovator transforming patient lives through incisionless brain surgery using MR-guided focused ultrasound. The company's award-winning Exablate Neuro™ is used by neurosurgeons to perform the Neuravive™ treatment to deliver immediate and durable tremor relief for essential tremor patients. Research for future applications in the neuroscience space is underway in partnership with leading academic and medical institutions. INSIGHTEC is headquartered in Haifa, Israel, and Miami, Florida, with offices in Dallas, Tokyo and Shanghai. For more information, please visit www.insightec.com
About Attikouris Medical
Attikouris Medical is a leading provider of cutting-edge medical and healthcare equipment in Cyprus. We represent a range of global suppliers such as Insightec, Varian, Fukuda Denshi, Dupont, Nuesoft, Paxman and others. Based in our own facility in Limassol, we supply hospitals, clinics, medical offices and other doctors offices all across Cyprus.
For further information, please contact:
Kyriakos Frangou
Attikouris Medical – Division of Attikouris Enterprises Ltd
Tel. 25-727-080
Email: kyriakos.frangou@attikouris.com