Aesthetic Laser System Splendor X by Lumenis is now available in Cyprus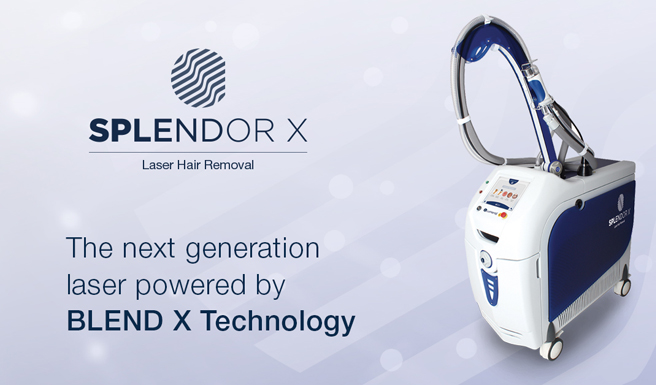 Posted at: 05 Jun 19
Attikouris Medical is pleased to announce the launch of the new Lumenis Splendor X.
This is the first solid-state laser equipped with advanced technology for hair removal and skin solutions. By using the Splendor X, clinics, spas and doctors in Cyprus gain a powerful new tool for hair and skin treatment.
The Lumenis Splendor X is a solid-state laser for hair removal and other skin treatments. The core of its technology is the Blend X bilateral laser emission in the Nd: YAG (1064 nm) and Alexandrite (755 nm) wavelengths. This provides for incredible accuracy. The Splendor X fires at 250 W, enabling it to treat large spot size and a high repetition rate.
The unique square spot shape eliminates overlap and hot spots, guaranteeing uniform skin coverage. A built-in plume evacuator ensures a smoke free and safer environment.
This is a highly effective and ergonomic solution for hair removal studios, spas and treatment centres in Cyprus. It means that the treating technician can rapidly and accurately deliver the requested hair removal service, while the patient benefits from high accuracy and rapid treatment.
Lumenis is a global leader in the field of minimally-invasive clinical solutions for surgery, ophthalmology and aesthetic treatments. It provides laser, intensive pulsed light (IPL) and radio frequency (RF) treatment devices and technology.
Attikouris Medical represents Lumenis and other advanced medical technology equipment suppliers in Cyprus. Please contact us for a confidential discussion of your medical technology requirements.
For further information, please contact:
Kyriakos Frangou
Attikouris Medical
Tel. 357-25-727-080
Email: kyriakos.frangou@attikouris.com