Paxman Scalp Cooling System at Bank of Cyprus Oncology Centre in Nicosia, Cyprus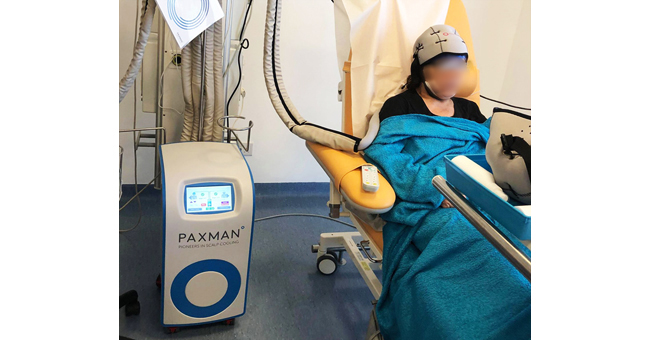 Posted at: 05 Sep 19
On Tuesday, 3 September the first Paxman Scalp Cooling System started operations at the Bank of Cyprus Oncology Centre in Nicosia, Cyprus.
The Scalp Cooling System prevents hair loss caused by certain chemotherapy drugs. The use of scalp cooling or 'cold caps' is proven to be an effective way of combating chemotherapy-induced hair loss. It can result in a high level of retention or completely preserve the patient's hair.
The Scalp Cooling system works by reducing the temperature of the scalp by a few degrees immediately before, during and after the administration of chemotherapy. This in turn reduces the blood flow to hair follicles which may prevent or minimise the hair loss.
For patients, this means the opportunity to regain some control, maintain their privacy and encourage a positive attitude towards chemotherapy treatment.
The Scalp Cooling System has been installed in the Bank of Cyprus Oncology Centre. Attikouris Medical supplies a range of cancer detection and treatment equipment to the Oncology Centre, as well as to other hospitals and clinics throughout Cyprus.
For further information, please contact:
Kyriakos Frangou
Attikouris Medical
Tel. 357-25-727-080
Email: kyriakos.frangou@attikouris.com