Cryotherapy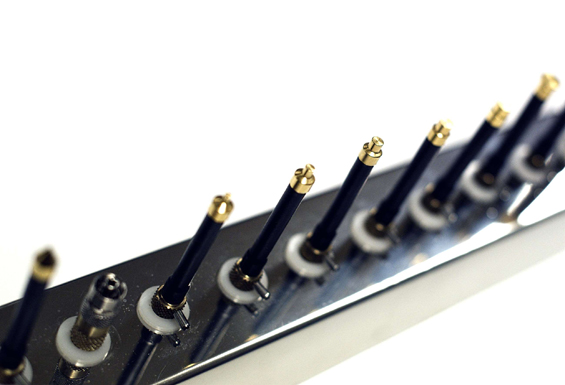 CryoPro Cryotherapy Device Accessories by Cortex
Product Code:
CORTEX TECHNOLOGY offers a complete range of accessories divided into the following categories: closed contact probes, open spray-tips, extensions & adapters, cervical probes and cones.

CONTACT PROBES
Closed contact probes provide in-depth freezing with minimal lateral spreading of the freeze. Select a probe fitting the size of the lesion.  Wet the skin with a drop of water prior to probe application to improve efficacy.
Small sized contact probes: Ideal for tiny to small lesions e.g. small flat warts, lesions near the eye or on the eyelid.
Medium sized contact probes: For small to medium size lesions e.g. flat warts, small benign tumors, lesions near the eye.
Large contact probes: For medium size to large lesions e.g. flat warts, and benign tumors.
SPRAY TIPS
Spray-tips are available with four apertures:
A (1.00 mm) provides a heavy spray for large lesions and superficial desquamation.

B & C (0.75, 0.55 mm) with a medium output for general application.

D (0.45 mm) with a fine spray for smaller lesions.
Select a spray aperture appropriate for the lesion to be treated. In depth freezing is best obtained, when the spray aperture is close to the lesion (5-10 mm distance). Superficial desquamation is obtained using the soft spray tip at approx. 5 cm distance.
EXTENSIONS & ADAPTERS
CORTEX TECHNOLOGY also provides a range of extensions such as straight spray ext., bent spray ext., soft peel desquamation tip, a luer lock adapter for needles, spray tip cleaning adapter and open flow restrictor.
CERVICAL PROBES
Highly efficient Teflon coated contact probes for cervical freezing. The coating ensures easy detachment.  Length 160 mm.
CONES
CORTEX TECHNOLOGY'S Lexan and Neoprene cones are used to prevent a wide spread from the CryoPro® spray-tips.
Other Products from this category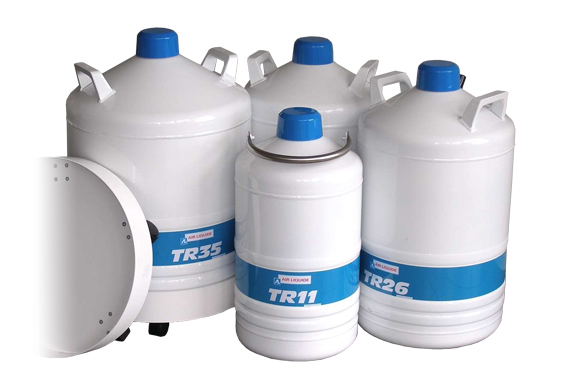 Liquid nitrogen durable and long lasting storage dewars, of variable capacities and withdrawal tube.
State-of-art cryosurgical treatment units providing outstanding performance in terms of safety, ease operation and reliability.