Wok n Roll Restaurant installs Dermalogic Fever Detection System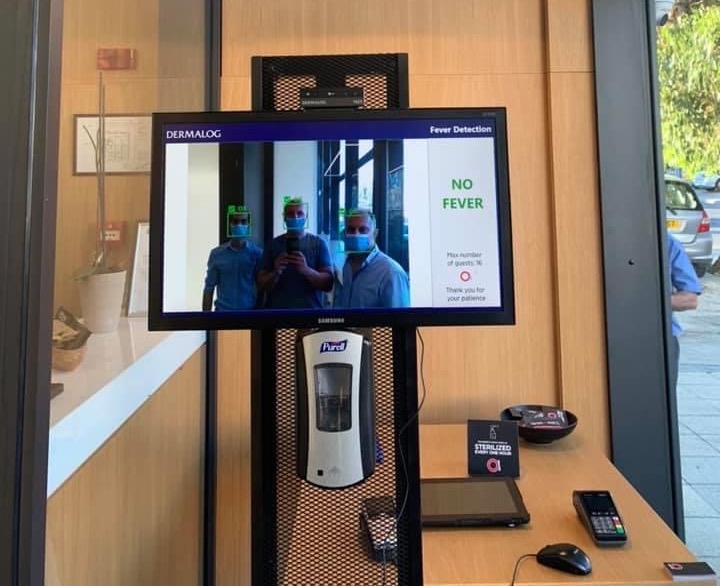 Posted at: 02 Jun 20
We are honoured that Wok n Roll Restaurant in Limassol has chosen to install the Dermalogic Fever Detection System provided by Attikouris Medical.
Wok n Roll is all about quality Asian food prepared from the highest-quality ingredients. Based on Ayios Phylaxeos Street in the centre of Limassol, Wok n Roll serves pan-Asian cuisine and is extremely popular with both younger and older customers.
In order to safeguard its customer and staff, Wok n Roll recently installed the Dermalogic FLC1 Thermal Detection Camera with an attractive flat screen and an antiseptic station with a Purell touch free dispenser supplied by Attikouris Medical.
The Dermalogic FLC1 is a state-of-the-art thermal imaging camera that can automatically scan up to 5 incoming customers and detect fever, which is a key symptom of the COVID-19 pandemic.
This is safer than hand-held temperature screening, and provides rapid results.At Wok n Roll, Attikouris Medical installed a Dermalogic FLC1 Thermal Detection Camera together with a Purell antiseptic hand sanitizer station.
These two state-of-the-art systems are well in keeping with Wok n Roll's modern, sophisticated image, and underline its commitment to customer health and safety.
For further information on how Attikouris Medical can help you safeguard health and safety during the COVID-19 Pandemic, please contact us.