Ventilator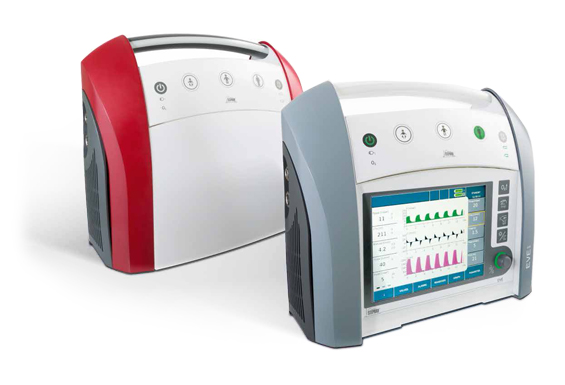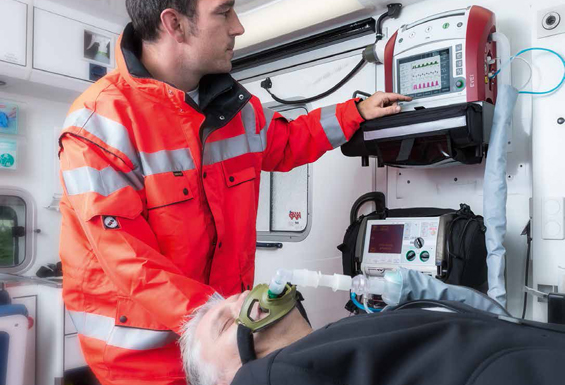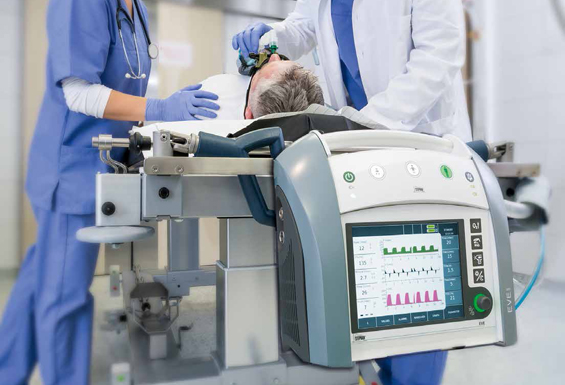 Mobile Ventilation
Product Code:
At the site of an emergency every second counts.
In developing EVETR and EVEIN priority was given to immediate operational readiness. With the push of only one button the suitable ventilation scenario (adults, children, infants) can be selected and is then easily adjustable to the patient's needs via an intuitive operational concept.

MAIN CHARACTERISTICS
The ventilation system consisting of EVETR and EVEIN permits complete patient care from emergency site to intensive care unit. While EVETR is mainly used in emergencies
and during transport, EVEIN is a fully-fledged intensive care respirator which ventilates the patient in the inner hospital environment.
All necessary ventilation modes for emergency and intensive care are included thus allowing optimal patient treatment regardless of body weight.
Thanks to integrated MASIMO® technology all Rainbow Parameters are available. An innovative non-invasive SpCO measuring method for the diagnosis of carbon monoxide poisoning can be integrated upon request.
Other Products from this category